This is how we've helped our customers
Impressions that elevate us. That's what we want to achieve. Read about what we've achieved together with our customers.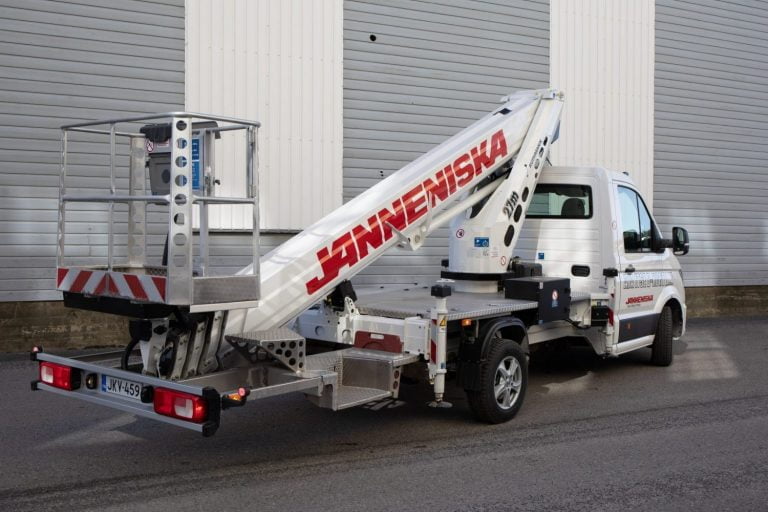 JN27
In this article we present a case story, which combines challenging terrain, efficient planning and execution, and a satisfied customer. The worksite was four highrises under renovation, where melting cables were being installed in the eaves on the ninth floor. Despite the challenging terrain the work was completed in record time and with great results. The work was performed from start to finish with the easy-to-use, B-class license JN27 aerial platform. Read more below!
Read article »
We're here to provide you with the best service possible.
Call us or send us a message, we answer around the clock.
Problem and maintenance service 24/7 (rental units and VERSALIFT™)
Problem and maintenance service 24/7 (Bronto Skylift)