Very compact, surprising lifting efficiency!
Power packed in a small size
JN27 is the most powerful truck-mounted aerial platform in the sub 3,5 ton class! JN27 is more powerful than its popular predecessor thanks to various innovative technical solutions. The entire lifting range of 27 meters is reachable with a 230 kg payload. With a 100 kg payload JN27 provides a lateral reach of 16,4 meters. The basket features 230V electrical outlets, with inlets in the chassis itself.
Ease-of-use
The JN27 basket is an excellent place to work in. The max payload of 230 kg, the 1,4m x 0,7m size enable a safe and spaceous working space for two people as well as their equipment and materials. The unit features among others automatic levelling, automatic boom retraction, three jacking options: narrow, wide and one-sided.
Also available with trailer hitch!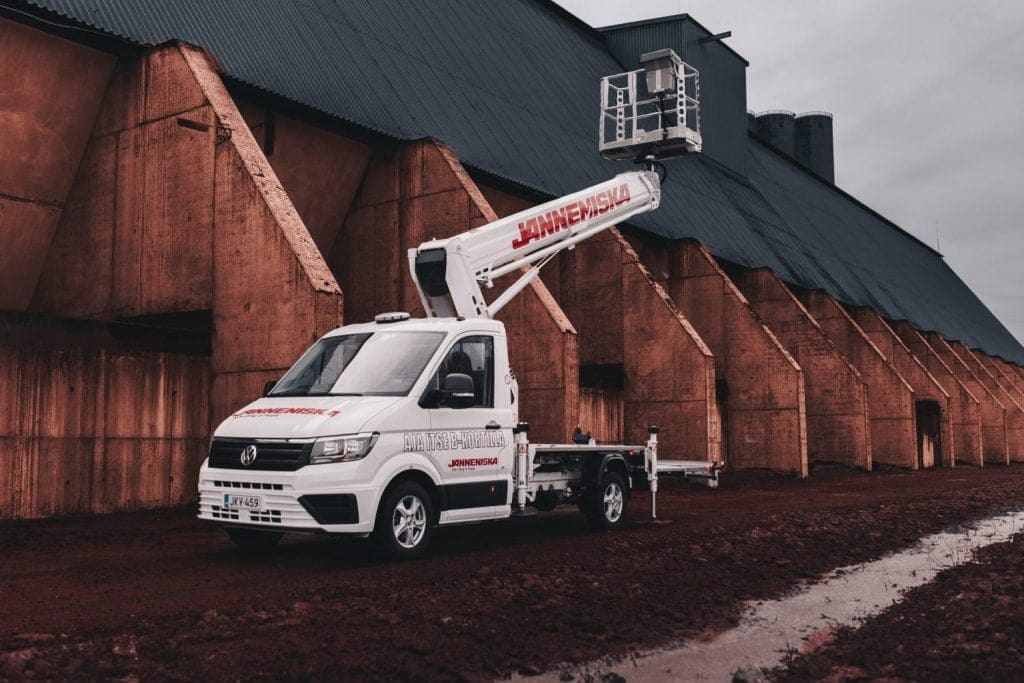 Working height 27 m
Platform height 25 m
Max lateral outreach 16.4 m (100 kg)
Lifting capacity 100 / 230 kg
Boom rotation (+/-) 225°
Transport height 3 m
Transport length 7.62 m
Transport width 2.1 m
Support width normal/single/narrow 3.52 m / 2.83 m / 2.13 m
Max outrigger force 29 / 19 kN
Basket size 1.4 x 0.7 m
Total weight 3 500 kg
Required driver's license B
Power source (lift) Euro 6-diesel